A new tax season has officially started and included in this newsletter are tax updates and tips to have your 2016 taxes completed stress-free!
2016 CRA Updates
Here are some of the big changes that have been implemented and will impact your 2016 taxes:
Child Care Benefit – The CCTB (Child Care Tax Benefit) and UCCB (Univeral Child Care Benefit) have been replaced/merged into the CCB (Child Care Benefit). CCB payments are calculated automatically based on the age/number of children you have and your family income. CCB payments are not taxed, so no tax slip will be received for CCB payments.
Children Arts/Fitness Credit – The credits have been reduced to $250/$500 respectively and will be phased out for 2017 tax years.
Tax Rate Adjustments – Tax Rates have been adjusted, primarily to benefit taxpayers in the middle-income range ($45k-$90k). A new tax bracket has been introduced for taxpayers earning above $200k.
Reporting Sale of a Principal Residence – Selling your Principal Residence (i.e. home) must now be reported as part of your tax return, even though the sale of your primary residence is not taxed.
2017 dwm Accounting Referral Gifts
As always, your kind words and referrals are the greatest compliment you can give me. For the 2016 tax year (ending April 30, 2017) I will be giving out the following gifts to thank those of you who have been integral to dwm's growth! Gifts include Jays Tickets, Custom wood Tie-Clips/Cufflinks & Vintage Wine/Craft Beers.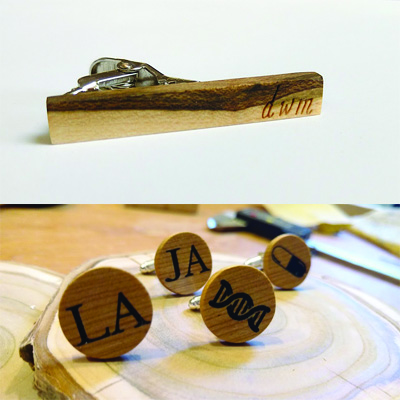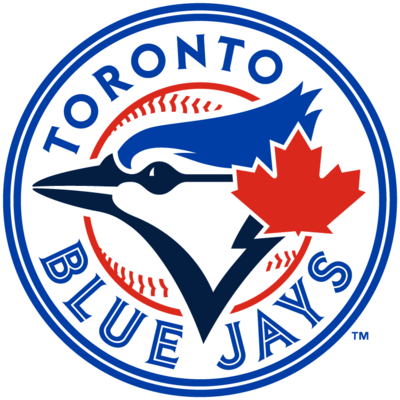 See link for details: http://dwmaccounting.ca/2016-referrals/
We're Paperless!
In an effort to reduce unnecessary waste, dwm clients will be receiving their completed 2016 tax package in electronic pdf format instead of paper copies.
With advancements in online security and cloud/digital storage even the CRA is in the process of transitioning to online tax notifications. Taking advantage of electronic tax packages will benefit us all by creating less waste, requiring less storage space and, when stored correctly, less chance of information going missing or being misplaced.
dwm invoices, T1/T2 tax packages, HST submission packages and sign-off forms are all handled electronically. If you wish to receive a formal paper copy instead, simply ask and one will be ready for you at the sign-off meeting!
Tax Tip: Do I need a Business Credit Card?
Are two credit cards better than one?
No. You do not need one, but it could be of benefit to you… or it could be a massive headache!
Whether it may be the movies, TV shows or general societal perceptions, many of us have adopted the belief that there is a certain level of prestige in paying for things on a 'business credit card'. However, at the end of the day – it functions no differently than a credit card in your own name: its just another card to pay for expenses which you should be paying off every month.
When is it good?
Having a separate card for your business is great when you are in a situation where you can easily separate your personal and business purchases. i.e. When you buy something for personal use, you put it on your personal card, and when you pay for something that is for your business, you use your business credit card. The end result is your monthly statements will be distinctly separate: Your business credit card statement will summarize all your business transactions (but you still need to keep receipts). The business credit card statement is a good way to double check that you have captured all your expenses when compiling your annual summaries and are not missing anything. Also, if you are paying your business credit card off using your business bank account, it will reduce the amount of reimbursement that will have to occur between your accounts at the end of the year (for incorporated businesses).
When does it go bad?
More and more, I've been recommending clients to not get a business card. While the above scenario may be ideal, what happens more often is that business expenses are purchased on a personal credit card and personal expenses are purchased on a business credit card. What dose this mean? Having to filter through two sets of credit card statements to identify what should be where, and in incorporated situations, requires calculating a two-way reimbursement based on amounts the person owes the corporation for personal amounts paid on the business credit card and vice-versa. It gets messy.
In the beginning, the intention is good when it comes to obtaining a business credit card, however, the practicality of it is limited and I've seen more messy scenarios than good ones. I personally don't have a business credit card that I use for business expenses. All my own expenses I pay for on a personal card and do a good job keeping any business receipts/recording those to my business and having my business reimburse me all at once at the end of the year. In the end, what matters most is good record keeping – business credit card or not!
Last year's tax tip: RRSP or TFSA?
Registering for Online Access
Have you registered to access your CRA information online yet?
Having online access allows you to check up on your tax return status and retrieve electronic copies of any correspondence with the CRA. Even better, add dwm Accounting as a Representative, and I will be able to easily access, review and submit documents to make your taxes as stress-free as possible!
To register for CRA Online Access, visit:
http://www.cra-arc.gc.ca/MyBusinessAccount (if you have a 9-digit CRA Business#) or
http://www.cra-arc.gc.ca/myaccount/ If you do not have a registered business #
You will be asked to verify data from your previous tax return while registering. Once completed, you will be sent an access code via mail. You will not be able to finalize registration until receiving this code in the mail.
To add dwm Accounting as an account representative:
Once registered, log in.
On the left hand column, click the link "Representatives"
Select "Authorize a Representative"
Input the business number: 83772 5993
Complete the process & let me know to confirm on my end.
I look forward to speaking with you soon! – Derek W Ma, CPA, CA ◦ (905) 940 4580 ◦ derek@dwmaccounting.ca